Tombstone Arizona
It's rich history is overshadowed by the gunfight at the OK Corral
By Roy Stevenson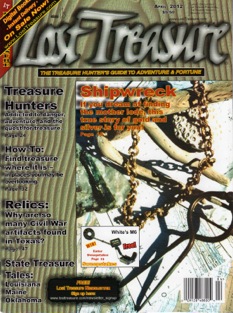 Perched atop a broad, flat mesa surrounded by the Whetstone, Mule, Burro and Huachuca Mountains 70 miles southeast of Tucson, one of the most legendary western towns lives up to its reputation as "The Town too Tough to Die". The lore surrounding Tombstone Arizona, attracts 720,000 tourists every year who want to get a taste of the old west, and they find it here by the nickel bullet load.

Arguably the "wildest west" town in the U.S. of A, the name Tombstone conjures up visions of Doc Holliday and the Earp brothers facing off against Billy Clanton and the McLaury brothers in the gunfight at the OK Corral, relived in several renowned Hollywood movies (and in twice a day re-enactments in Tombstone Arizona). But it is ironic that this violent, 30-second gunfight completely eclipses Tombstone's rich mining history, which makes a fascinating story.

If ever there was someone larger than life and worthy of the tall tales told about him, it's Ed Schieffelin, the adventurous prospector who first discovered silver at Tombstone, and is regarded as the town's founder. In 1875, the blue-eyed, longhaired Schieffelin, usually wearing a red flannel shirt and long leather boots, prospected the rugged Apache country, dangerous territory at the time.

The soldiers at Fort Huachuca, which Schieffelin used as a home base, thought he was mad and would tell him that all he would find was his "tombstone". But he struck it rich with a big time vein of silver ore, and named his first two mines "Tombstone" and "Graveyard" in honor of his soldier friends' comments. Tombstone boomed in just a few months, and the rest is history.

Today, a massive network of silver mines still lie deep beneath the streets of Tombstone Arizona, and you can take a guided tour through part of the Good Enough Mine, 100 feet underground. What better place to start your tour of Tombstone than a mine discovered and worked by Schieffelin himself in 1878? There were dozens of silver mines claimed in and around Tombstone—Schieffelin, alone, had 19. Shieffelin's daily commute to work at the Good Enough mine was probably the shortest in North America—it's located one block south of Allen Street, at 5th and Toughnut Street.

After donning a plastic safety helmet and reflective vest (presumably so you will be easy to find if you go wandering off into the labyrinth of tunnels and caves), you descend into the limestone and granite mine excavated by Schieffelin and expert miners from Cornwall, England, who were lured across the Atlantic by the prospect of big money. Spotlights show exposed remnants of silver ore veins, still clearly evident, and original pieces of mining equipment, sacking, mining lanterns, and thick timber support beams made of pine from the nearby Huachuca Mountains. The miners were a hardy lot—using only two candles a day they worked ten hour shifts often in complete darkness, pounding dynamite holes in the hard rock, and hauling 80 pound sacks of ore through small tunnels, to the carts. The Good Enough Mine was one of the town's richest.

Two miles north of Tombstone Arizona, beside a dusty gravel road, a tall triangular cairn of desert rocks, a glorified version of a prospector's claim marking, marks Ed Schieffelin's final resting place. Schieffelin requested that he be interred on this spot because he hid from an Apache war party behind some rocks here, thus saving his life. In keeping with his prospector's mythos, Schiefellin was buried in full prospector's regalia.

Tombstone Arizona - Rich Mining History

Tim Fattig, the town's historian, with a master's degree in American History, and a strong background in western history and culture explains what life was like back in the town's short-lived heyday. Flooding of the mines and a drop in silver prices in 1886 ended Tombstone's silver mining after just a few booming years.

Tombstone's boom and bust cycle is best shown through population figures. A census taken in 1879 indicates the town's population was 400, but this figure only counted males. The real population was closer to 1,000. In 1881 Tombstone had 3,000 residents, of whom 400 were miners; 5,300 residents in 1882; and by the halcyon year of 1883 it had mushroomed to 7,000. By mid-1884, only six years since Schieffelin had discovered silver in Tombstone, the mines had already cranked out $25 million in bullion. Wells, Fargo & Co. reports shipping three bars of silver bullion weighing 626 pounds, worth $7,247—a lot of money for those days. The Contention Mine's 1882 haul alone was worth $1.58 million. Only a decade later, the town was a shadow of its former self, and by 1900 only 646 hardy souls remained in this ghost town.

Lost Treasure in Cochise County

The area around Tombstone Arizona is also rich in lost treasure stories, some verifiable. Take the Skeleton Canyon Treasure, for example. In 1891, a gang of bandits under Jose Estrada raided the bank and cathedral in Monterrey, in the Mexican state of Nuevo Leon; the loot being worth $2 million, including diamonds worth $1 million, 39 gold bars, dozens of bags of gold and silver coins, and gold statues from the church. Escaping to S.E. Arizona, intrigue and a double cross ambush by volatile outlaw and cattle rustler Curly Bill Brocious, in a pass known as Skeleton Canyon in the Chiracahua wilderness, led to the treasure's new ownership by Brocious. Brocious had previously had the dubious honor of being clubbed unconscious by Wyatt Earp in a fracas in Tombstone, on October 28, 1880, almost exactly one year before the big gunfight at the O.K. Coral.

Dozens of the Monterrey coins have been found, scattered as the pack mules attempted to flee the site of the Mexican' gang's massacre. After burying some of the treasure in Skeleton Canyon, Brocious' men traveled north with the mules for a few days, and buried the remaining loot in a canyon near Davis Mountain, near Morenci. Neither of the two treasure caches was ever recovered, as the outlaws were hunted down and hung or shot before they could enjoy the fruits of their labor. Some of the outlaws were foolish enough to spend their coins extravagantly in Tombstone, leading to a posse being formed there to hunt them down.

Things To Do in Tombstone Arizona

You will definitely experience the Wild West, and all that goes with it, in Tombstone Arizona. Indeed, the whole town lives and breathes the Wild West—it's America's best example of our 1880s heritage, preserved with dozens of original buildings and artifacts found along its streets and inside its fascinating museums. Tourists come to Tombstone to experience the Old West, so the residents play the Wild West card to the hilt. Yet it does so without being cheesy or lame—somehow it pulls it off. Perhaps it's because of the long rows of marvelous, authentic 1880s western buildings that line Allen Street, and 3rd and 4th Streets, making the town a full scale, life-size model of a Hollywood Western movie set, except that this is the real thing.

The town has enough attractions to keep your tour card packed for two days, longer if you want to take your time to soak up the historic ambience more deeply in this fascinating town. Inevitably, people who just visit Tombstone for a day regret not staying longer.

Stagecoaches clip clop along the road. It's easy to imagine, while you're standing on Allen Street looking along the covered wooden sidewalks at the weathered, high wooden clapboard facades, what this town was like back in the roaring 80's: Ladies in their long dresses shuffling along the sidewalk, men tipping their hats, thirsty, raucous miners blowing their money on gambling, grog, and naughty women.

Tombstone's famous Boothill Graveyard is a must-visit place. No-nonsense epitaphs like, "Here lies Lester Moore, Four slugs from a .44, No less, no more" tell of the violent, hardscrabble life in the 1880's and remind you that Tombstone was the epicenter of the Wild West back in the day.

Tombstone Arizona history is well preserved today for visitors. You can admire the authentic 19th century artifacts and nostalgic ambience at the Old Bird Cage Theater, now a museum, and supposedly one of the most haunted places in America. Check out the magnificent black horse-drawn hearse with an estimated value of $2 million. Visitors claim they have seen faces staring out at them from inside the Black Mariah. The poker room downstairs is haunted by a cowboy, sitting beside a barrel. Do visit the Rose Tree Museum, an old heritage house packed with artifacts from the town's bygone days, then step out back to admire the world's largest Rose Tree, beautiful even in winter without its floral covering.

Stroll through the Tombstone Arizona Western Heritage Museum and see old sepia photographs of gunslingers, miners, and colorful old prospectors, and old furniture and clothing. The Tombstone Courthouse State Historic Park, built in 1882, is a superb museum with some fascinating artifacts. Look for Wyatt Earp's straight razor; Ed Schieffelin's .44-caliber rifle and traveling trunk; and an excellent series of black and white paintings depicting a shot-by-shot account of THE gunfight. There are other surprises here too, like a gallows, mock-up courtroom, and jail cell.

Other attractions include one of the country's few remaining Historamas telling the story of "The Town Too Tough to Die" (although it surely would without tourism). You can pick up a reproduction of the October 27,1881, Tombstone Epitaph that documents THE gunfight. And of course, everyone must see the re-enactment of the famous Gunfight at OK Corral, where the three Earp brothers and Doc Holliday put paid to three members of the Clanton gang, who had been riding the Earps hard for years with their threats, cattle rustling, and stagecoach robberies. The re-enactment is not without its moments of humor, and tries hard to write in the history leading up to THE gunfight.

Chamber of Commerce Executive Director, Patrick Greene, dresses up smartly in a 19th century frock coat, green vest, white shirt, bow tie, and boots, and walks around town politely greeting the townsfolk like in the old days. He takes us to lunch at Big Nose Kate's, one of the town's original restaurants dating from 1881. Billing itself as "The Best Cowboy Bar in the West", BNK's is a noisy, bawdy affair, a country singer belting out cowboy tunes. Kate would be proud—she was reputedly the first prostitute in Tombstone. The Clantons and McLaurys were guests at Big Nose Kate's establishment the night before THE gunfight. The manager dresses me up in western clothing, places me in a vertical coffin with a noose around my neck, for one of those precious photos that you cringe at later. And the grub is great!

Trips further afield from Tombstone Arizona include the Old Tucson Film Studios (for a heavy, but entertaining dose of the "Hollywood West"), the world class Arizona-Sonora Desert Museum, the atmospheric Old Bisbee Mining Town and Kartchner Caverns, to name but a few.

Tombstone Arizona, where once the Apaches Geronimo and Cochise fought against whites, Schieffelin struck silver, and the Earps gunned down three bad guys. The town's history doesn't just resonate from the past; it vibrates like a jackhammer. If you go with the western flow without questioning it, you'll enjoy Tombstone Arizona immensely and have some great memories and pics. Don't forget to wear your cowboy hat and boots—and bring your prospector's pan.

References:

Eppinga, Jane. Images of America: Tombstone. 2003. Arcadia Publishing.

Gardner, Renee. Southern Arizona's Most haunted.2010. Schiffer Publishing Ltd.

Jameson, W. Lost Mines and Buried Treasures of Arizona. 2009. University of New Mexico Press.

Monahan, Sherry. Tombstone's Treasure: Silver Mines and Golden Saloons. 2007. University of New Mexico Press.

O'Neal, Bill. Encyclopedia of Western Gunfighters. 1983. University of Oklahoma Press.


---
Return from Tombstone Arizona to Travel and Culture.
Return from Tombstone Arizona to Home Page.