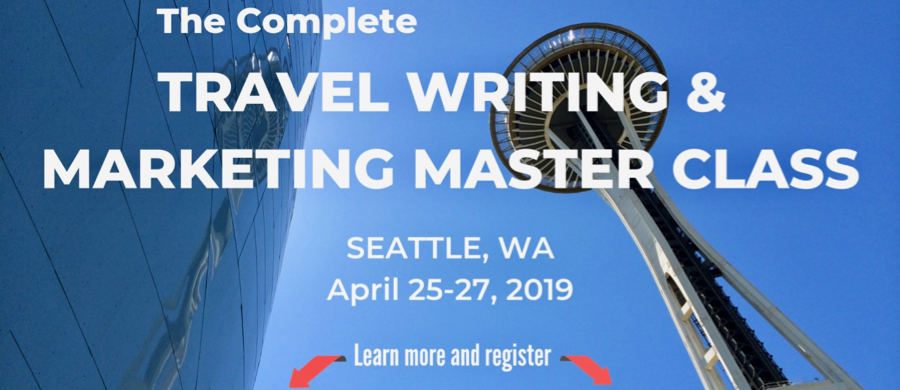 If you've decided to make 2019 your year to break into travel writing, our Travel Writing & Marketing Master Class coming up on April 25-27, 2019, in Seattle, Washington, USA, will help you launch your career in this exciting field.

We'll show you—step-by-step—exactly how to break into print and online media and get paid for your travel writing. You'll learn the same secrets I've used to get more than 1,000 stories published in 200+ regional, national, and international magazines, specialty publications, in-flights, on-boards, newspapers, and travel websites.

And, I'll tell you how I've scored thousands of dollars' worth of complimentary travel perks at exotic resorts and fine dining restaurants. I'll show you how to parlay your travel writing assignments into luxury tours with personal travel guides, and even free transportation.
Learn more and register
Email Contact for Roy Stevenson