Legendary Icon Bass Reeves:

From Slave to Lawman


By Roy Stevenson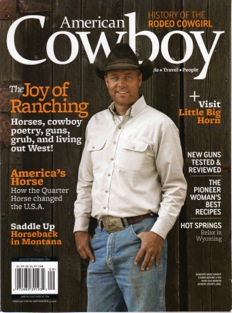 Three armed outlaws surrounded U.S. Deputy Marshall Bass Reeves, prepared to kill him. Calmly, Reeves showed them the warrants for their arrest and asked them for the date, so he could write it on his records for when he turned them in. The gang leader laughed at him—and made the fatal mistake of dropping his guard for a split second.

Quick as lightning, Reeves grabbed the barrel of the man's gun and drew his 45. He shot the second outlaw then clubbed the third outlaw over the head with his six-shooter, killing him - while dodging bullets from the first outlaw. A few days later the survivors were in jail and Reeves collected a tidy bounty for his work.

Apart from a few western historians and Wild West aficionados, very few people are aware of Bass Reeve's amazing record. As Deputy Marshall, his arrest record of 3,000 felons would leave any present day FBI agent green with envy.

Born into slavery in Arkansas, in 1838, he moved to Paris, Texas with his owner Col. George Reeves in 1846. During the Civil War, after attacking George during a card game, Bass, now a fugitive slave, escaped to Indian Territory – known today as Kansas and Oklahoma.

Living with Cherokee, Seminole, and Creek Indians, Reeves became highly proficient with the Colt six-shooter and Winchester rifle during this time. He became an expert on the Indian Territory, learning several tribal languages, knowledge that would pay off later.

Freed in 1863 by the Emancipation Proclamation, Reeves bought land near Van Buren, Arkansas, built a homestead, married Nellie Jennie, and became the father of five boys and five girls.

In 1875, Isaac Parker (a.k.a. "The Hanging Judge") was appointed federal judge for the Indian Territory. Determined to clean up his jurisdiction, he hired James Fagan as U.S. Marshal, and appointed 200 Deputies to help him. Reeves was a natural choice for Deputy Marshal thanks to his language skills and scout and tracker experience in the Indian Territory. He knew the lay of the land – 75,000 square miles of inhospitable territory ranging from Fort Smith to Fort Reno, Fort Sill and Anadarko. A round trip of 800 miles.

For these new U.S. marshals the task was daunting. Indian Territory was an outpost teeming with dubious characters. It's estimated that of the 22,000 whites living in Indian Territory, 17,000 were criminals!

But Reeves had found his calling. The Muskogee Times Democrat wrote: "In the early days when the Indian Country was overridden with outlaws, Reeves would herd into Fort Smith, often single handed, bands of men charged with crimes from bootlegging to murder."

Reeves collected several thousand dollars in bounty from a single trip. His largest haul was 19 horse thieves that he captured near Fort Sill. Noted female outlaw Belle Starr turned herself in when she learned that Reeves had her arrest warrant.

Bass Reeves was larger than life in both deed and stature. At 6' 2", weighing 180 pounds, and wearing a large black hat, he presented a formidable profile to all he met. To lower his profile, Reeves would disguise himself as a cowboy, farmer, gunslinger, and outlaw.

On one mission he dressed as a tramp in old shoes, dirty clothes, with a cane and floppy hat complete with three bullet holes. He passed himself off as an outlaw on the run to the mother of two outlaws who invited him in for a meal. That night, as the two brothers slept, he handcuffed them, then herded them 28 miles back to his camp the next morning. The mother followed for three long miles, haranguing him for his deception!

Reeves was once trapped by two outlaws ready to kill him. He asked if they would read his letter from his wife to him before they shot him. As one outlaw reached for the letter, Reeves grabbed him by the throat, drawing his gun in the other hand. The second bandit dropped his gun in surprise and both ended up in gaol.

Bass Reeves served 32 years as U.S. Marshall. His career ended in 1907, and then he became a policemen in Muskogee, Oklahoma. Not surprisingly, there were no crimes on his beat in his two years service there. "The veteran negro deputy never quailed in facing any man", said Muskogee Police Chief Bud Ledbetter of Reeve's unswerving devotion to his work.

Reeves died of Bight's Disease in 1910, and rests in an unmarked grave, largely unrecognized today for his phenomenal achievements. However, residents of Fort Smith are attempting to rectify this. A 25-foot tall bronze statue of Bass Reeves, by local artist Harold Holden, is soon to be erected in Ross Pendergraft Park in downtown Fort Smith.



---
Return from Bass Reeves to Travel and Culture
Return from Bass Reeves to Home Page