Team Running:




Learning to Run Like a Team


By Roy Stevenson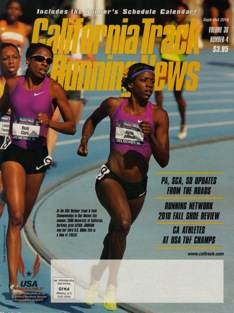 In cross country races, team running success is largely determined in the training and socialization process that takes place before the races. When we consider that cross country is a team event, with only one person who can win, team racing strategies are critical. Teams that train together and learn the importance of working together have more success than teams that are developed as a group of individuals. And this attitude is developed in training as the team learns to run together and support each other.
There are also a number of valuable lifelong lessons that cross country team running will instill in team members, ranging from working together and helping people who are struggling, to realizing that a team (or company) is only as strong as its weakest member.
Saucony team runner Molly Huddle, 2008 U.S. 10,000 meters champion, and who ran for the U.S. team at last year's World Cross Country Championships emphasizes the importance and influence of being part of the team. She says, "I would tell high school runners to relish the team experience if they can, because if you're lucky enough to have a solid team it is the best part of running cross country and running for the rest of the team is a great motivator to get the best race out of yourself and have fun at the same time!"
Molly tells how her strong team spirit helped her in the world champs. She says, "World Cross is a confusing and exciting experience but definitely one of the coolest races out there-it's hard to know who to aim for and everyone up front is intimidatingly fast! But I kept my head in the race by thinking of the goal of the team medal and knowing whereabouts I'd have to finish and which countries I had pass for us to score low enough to get it".
How do coaches prepare their teams to actually think like a team? Having the runners warm up and cool down together, do their long training runs together, travel to meets together, and socialize, are great ways to bring them together. The community college team that I coached was by far the largest in our Northwest conference (we had 45 runners!) and usually placed in the last few teams in the competition. But always my runners would stay by the finish and cheer their teammates on, including one girl who was always last by several minutes. Runners from other teams would always gawk at our team when they did this, but I can proudly say that my team had the best spirit, regardless of their performance.
Saucony team runner and 2008 Olympic marathoner, Magdalena Boulet sums it up nicely when she advises high school cross country runners, "My strongest recommendation is that when preparing to race cross country, an athlete should incorporate training on grass, dirt and hills. It is important to train on the same surface you will race. But mainly, have fun with it. It is a great sport and you have an opportunity to be a part of a team, so have a good time with your teammates!"
You can find more running information at my website: www.running-training-tips.com.


---
Return from Team Running to Running

Return from Team Running to Home Page