An Artist's Nirvana:




The Superb Sculptures at Paris's




Pere Lachaise Cemetery


By Roy Stevenson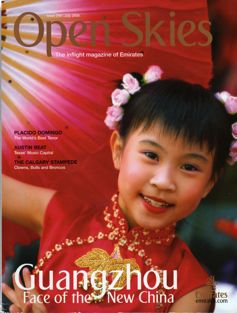 Every year over 1 million people visit Paris's Cimiteriere Pere Lachaise, the world's most famous and visited cemetery. Standing quietly in the middle of Paris's well-heeled Republique arrondisement district 20, this 109-acre necropolis houses over 70,000 tombs and gravesites. They're arranged in large blocks intersected by a labyrinth of sloping, uneven gray cobblestone streets.
Here amidst a maze of avenues sheltered by 5,300 immense, centuries-old chestnut trees you'll see dilapidated moss covered gravestones, black granite slabs and tombstones, grandiose family vaults and tiny cream coloured limestone chapels.
Most of the ever-present throng of tourists come to pay homage to hundreds of world-renowned people interred within the cemetery's high stone walls. Pere Lachaise's notable residents reads like a who's who of France's history and culture; writers, politicians, show business personalities, artists, scientists, composers, musicians, and poets, now ironically visited by more people than ever met them in life.
But another group frequents this quiet, peaceful city of the dead--artists and art lovers. The cemetery's artwork is considered to be the finest collection of funeral sculptures in the world. It features hundreds upon hundreds of superbly wrought water-streaked bronze and green weathered copper statues, and life sized metal busts and statues of the deceased.
The superb quality of Pere Lachaise's artistic figurines is evident as you wander past dozens of smooth and flawlessly carved white marble statues of angels, nymphs and small children, standing amidst elaborately carved gothic tombs and crypts. It's a surreal experience in this park-like setting, with birds singing in the trees above you, the thrum of Paris's traffic faint and distant, looking at sculptures that could easily belong in the Louvre, rather than in this outdoor museum.
The cemetery's construction was originally ordered by Napoleon in 1804. It's named after Louis XIV's confessor, Pere Francois de la Chaise who lived in a Jesuit chapel on the site from 1682 until his death in 1709. The cemetery quickly became the city's most prestigious burial site after the remains of La Fontaine and Moliere were transferred there in1804. Eventually only the elite could afford to be buried there because of its expensive location and the royal connections required.
The great prestige attached to being buried at Pere Lachaise under stupefying monuments and sculptures came about as a result of an ongoing artistic competition. Families burying their deceased at Pere Lachaise tried to outdo previous sculptures and monuments. Enormous sums of money were paid to some of Paris's foremost 19th century sculptors to create spectacular and elaborate artwork on the commemorative tombs.
The sculptures quickly became major status symbols, confirming the high social standing of the departed. So great was the impact of the artwork in this cemetery (and a few others like it), that by the eighteenth century funeral monuments had emerged as the most admired art form of the epoch.
The emotions on the busts and faces of the artwork are exquisitely done. You don't have to be an art expert to see and feel the expressions of joy on their faces at reaching their final resting place in heaven. Other families, saddened by the departure of a loved one, ordered the sculptors to express their grief on marble carvings. Powerful emotions are evident everywhere you look on the marble and bronze faces of the beautifully wrought sculptures.
A particularly heart-rending life-sized bronze piece of a young boy, obviously taken before his time, stands in a section of the cemetery dedicated to children. The boy sits on a throne-like chair, garbed in 19th century clothing, his faithful dog standing on its rear legs nuzzling fondly at its master's chest. You can't help but be deeply moved by this piece, and others like it.
Grieving mourners are a big theme at Pere Lachaise. A copper sculpture of an angel, for example, holds a small child in her arms, the child's head lying back in the rictus of death. Portrayed as an angel, another young child sits, wings folded behind her, her hand wiping tears from her face, the other hand holding a wreath. She's hewn from a beautiful cream coloured marble.
A weathered copper bust weeps black corroded streaks of tears, standing silently by a tomb. A bronze woman, hair tied back, left hand over her heart, kneels on the tombstone of her deceased husband. Sublime facial features on other busts resemble Mona Lisa's enigmatic smile, other faces show the deceased's grim resignation at meeting their fate.
The occasional macabre sculpture shocks the visitor, making you think about your own fear of death. A spooky caped copper female figure stands in front of a grated portal, arms extended at her sides as if forbidding entry to death's door.
But it's not all grief and death portrayed in Pere Lachaise's amazing sculptures--you'll be surprised at the sensuous and erotic sculptures too. Everywhere you walk you'll see perfect bare-breasted women being taken up by angels, or reclining on their backs or sides. Greco-Roman nudes stand or crouch in the classic poses of ancient civilization.
The sculptors during the romantic era saw death as an exquisite emotion--even an expression of love. The idea of dying while in love was seen as being better than living without love. Naked women lie on black granite slabs covered by light shrouds. Flirtatious and erotically suggestive female forms all lie just around the corner at this marvelous outdoor art museum.
Such statues might be considered unusual in a cemetery whose clients were primarily from the 19th century Victorian are, but Pere Lachaise was privately developed and therefore not bound by the restrictions of the time. In fact it served as an alternative to the church cemetery, and was therefore not subject to church control and influence, enabling the sculptor's creative expression to flourish.
There's even modern sculpture--Oscar Wilde's art deco tomb features a large white concrete slab with a flying figure, large modern wings streaming behind, arms trailing stands out incongruously amongst the older pieces. The face is akin to those of the Pharaohs of Egypt. The tomb has lipstick kisses spread all over it. Wilde was a writer known for his eccentricities, so the tombstone is perhaps a good fit--and he'd enjoy seeing the kisses on his tomb.
Unusual sculptures and crypts catch your attention as you pass by. One tomb, for example, resembles a flat stone Neolithic cave roof supported by two tall thin dolmen columns and a large stone in the background that looks like it was taken from Stonehenge. It's enough to make an archeologist proud.
For a cemetery renown for its marvelous sculptures there are ironically, plenty of famous sculptors buried here including Pierre David D'Angers, Alexandre Falguiere, Antoine (Augustin) Preault, Auguste Clesinger, and Aime Jules Dalou, and many others. They're probably pleased their fellow artists come to honour them by visiting their burial plots, and to appreciate their work in the cemetery.
Violent and tragic history has happened within the cemetery's high walls too. On May 28, 1871, one hundred and forty seven Paris Communards were shot against the southeast outer wall (Mur des Federes) of the cemetery after a furious night of last ditch fighting among the gravestones. They were buried at the base of the wall where their bullet-ridden bodies fell. A few pockmarked bullet holes in the wall bear evidence to this tragic piece of history. Since then the cemetery has gained recognition as the symbolic focal point for the political left in France.
Some people come to "the grandest address in Paris" to pay tribute to Frederic Chopin, Oscar Wilde, Honore de Balzac, Jim Morrison, Moliere, Marcel Proust, and the hundreds of other celebrities who rest here, or to wander down the cool shady tree lined avenues. Others come to seek a peaceful refuge from Paris's bustling streets, or simply to admire the superb sculptures. Whatever your reason, you'll leave Pere Lachaise cemetery with a sense of awe from the artwork here. You'll find it appeals as much to the art aficionado or casual tourist as visiting one of Paris's magnificent cathedrals or its better-known art history museums.
Details: Exit at Metro station Philippe Auguste on line 2, or Pere Lachaise station on lines 2 or 3, or Gambetta station on line 3.
Pick up a map from the hawkers on Boulevard de Menilmontant, or a free map from the attendant by the entrance. It will show you where the more prominent "residents" are buried, and is indispensable, as the cemetery is like a large maze, and easy to get lost in. Be prepared for lots of walking.
---
Return from Pere Lachaise to Travel and Culture

Return from Pere Lachaise to Home Page